Sacramento County Support

Toastmasters is a recognized training program by the County Employee Training and Development Office.  The County Executive has encouraged agency administrators and department heads to provide the flexibility for employees who desire to participate in Toastmasters.  All are welcomed.

         Meetings

Sacramento Downtowners 

Toastmasters meet on Tuesdays at 12:05 p.m. in room 250 of 827 7th Street. (old County Administration Bldg) Contact Louise at 916 361-1621 to confirm meeting location.  Membership is open to all interested individuals.  Parking garage entrance is at 7th & G.

Sacramento Downtowners           Toastmasters

                               Sacramento, California

              District 39 ~ Division D ~ Area 45 ~ Club 8175

The names "Toastmasters International," "Toastmasters," and the Toastmasters International emblem are trademarks protected in the United States, Canada, and other countries where Toastmasters Clubs exist. Unauthorized use is prohibited.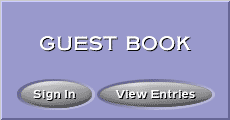 This page was last updated on: November 7, 2013

Toastmasters membership offers you a chance to improve or

enhance both your communication and leadership skills through a 

self-paced learning program that teaches the arts of speaking, 

listening and thinking skills.   The biggest kept secret about Toastmasters is that it is fun.   Look at   
FAQ 
  for details about Toastmasters.  Guests are always welcome. Come visit in person and check us out.  Bring your lunch and your ears and enjoy the speeches.  Let us calm your fears about public speaking.